Most people recognize the queens of comedy as Ball, Rivers, and modern Fey/Poehler types — but there's a certain throne in my heart reserved for the woman whose jokes raised my wit — Bynes.
We need to talk about Amanda Bynes. Amanda Bynes was an early 2000s queen, the nonsensical teen on my TV with all that, and my first introduction to women in sketch comedy.
The lengths of which she entertained a generation are enormously spread. I dreamt of being as funny as her, being as cool as her, being able to pull off a midriff like her.
Everyday when I got home from school I would grab a granola bar, plop myself down on the ugly dark green carpet in my childhood bedroom and glue my eyes to the low-def glowing television screen that sang, "AMANDA-AMANDA-AMANDA-AMANDA-AMANDA-AMANDA-AMANDA-AMANDA SHOWWWWWWWWWWWWW!"
In recent years, the media has done her real dirty. The Hollywood Reporter declared the end of her career. People Magazine chronicled her "fall from grace" in just 5 pictures. They also wrote that she is "impossible to help" at this point. In grocery store mags she's the "hot mess" and "Lohan 2.0." Harvey Leven and Perez Hilton pretend to be nice now with reports like "Amanda Bynes Is RECOVERING and we're so proud!" when the truth of the matter is that they were on the frontlines of a spiral for years exploiting addiction, abuse, and sensationalizing mental illness for profit. Frankly, it's disgusting how profitable tragedy has become to these sick f*cks.
As I type this I feel similarly to how Chris Crocker felt defending Britney.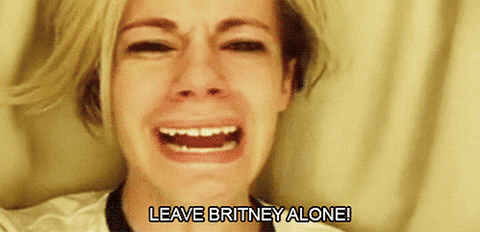 Yesterday was Amanda Bynes' 31st birthday and I want to celebrate her and all she has done to shape my young mind. Her plethora of characters still make me laugh and her wit never falters. Millennials truly do need to celebrate what she has done for us.
She was Ashley, a rude tiny-person with a help hotline in All That.
She was Judge Trudy, a no-nonsense nonsense judge who called in the dancing lobsters in The Amanda Show.

She worked at Blockblister, an off brand Blockbuster – god, how old of a sentence?
She taught us what to do when Hula girls attack.
She took us into The Girl's Room and introduced us to Debbie, her friend who liked eggs.
She was Candy, girlfriend of Tony Pajamas, one of the Al Dente brothers. ("What's that for?" "For being an idiot!" "Okay!")
She marketed commercials with consumers like us in mind.
She would tell physically painful knock knock jokes during a hillbilly moment.
She introduced us to her friend Kyle. (Sorry for this one's video quality but I HAD to include this iconic moment, you know the one).
Lastly, I saved the best for last, she gifted us with the most important melodramatic short series of all time: Moody's Point. (I could write a whole other blog post about Moody's Point alone – in fact, I think doing a react and recap for each episode would be pretty cool? Would anyone want to read that? Me rewatching probably my favorite parody drama series for the first time since the early 2000s? Let me know if this would interest you and I might do it?)
Basically, I owe Amanda Bynes my childhood and a large percentage of my sense of humor. In a world where women are constantly told they aren't funny, I am glad that as a little girl I had Amanda Bynes to prove critics wrong. I continue to wish her all the happiness and laughs, just as she's given me for all these years. We should all bow down to comedy queen Ms. Amanda Bynes.