There have been so many things I have wanted to write here, I promise. I have lists of ideas scribbled on napkins, ripped notebook pages, and bulleted lists clogging up my iPhone notes. It's just…that I can't write them. For some reason, within the last month or so I've built up a stigma about posting to this blog. Everything I write for it, I delete. If this makes the cut, it'll be a miracle. I don't know if this thing started back up recently because The Funyun now has over 1K followers on Twitter (I kind of have a feeling deep down that's definitely not it) but in the past I have grappled with the whole "writing for an audience" vs. "writing for me" type of thing. I'd like to think that I write for me but also like, aren't we all writing so that someone reads it and receives it well? Was this ever a thing I did that was "just for me" ? You can't answer that. I certainly can't answer that. Here comes the crippling self-doubt and existential meltdown that at 21 years old I am appropriately having.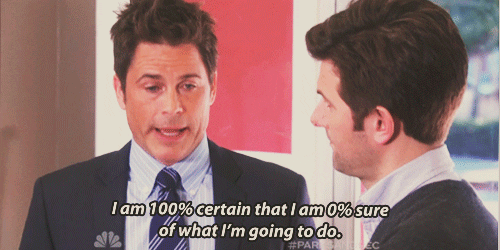 I'm in a very transitional part of my life. If I'm being honest, I don't really know who my friends are. I don't do a lot of things for fun. I recently just left a job that I was working at pretty much full time. Since the end of April I was either at work, doing other creative work, or asleep. I have friends, sure. Although often it seems that my best friends have their own best friends, if that makes sense. This is just something I've gotten used to after using the past 3 years throwing myself from one work environment into the next, trying to fool myself out of an anxiety disorder. Spoiler alert: you can have the best grades, the best job, and still be an anxious mess. How unfair, right? Anyways, I am sitting here, age 21, just thinking about how at age 13 I was probably in the same mindset. Isn't it funny how life works out?
I have still been writing, and enjoying doing so on a platform where I feel less paralyzed. This summer I've been writing for Mack In Style, a lovely fashion and lifestyle blog. That's been great. You can find that writing here, here, and here.
I've started going to therapy a while back. It turns out pretending to relate to Lana Del Rey lyrics wholeheartedly can often be a sign of something else. For a while I was a die hard Marina Diamandis and Lana fan that I swore their often sad aesthetic accurately portrayed the anxious mess inside my head. I wanted to embody Lana, in a way. In high school once a guy told me that I looked like Lana at school one day and at the time I thought was the nicest thing. The fact I even remember that compliment says something about my obsession with her. This week Lana's new album Lust For Life came out, and I found myself staring at the ceiling listening track by track thinking back to the times when I angstily thought she understood me. Honestly? Her music has phonetically not changed at all. The songs sound exactly the same. It didn't bother me, but the fact that I am now recognizing how beautiful and romanticized her angelic voice makes depression sound did bother me. She makes sickness sound so sweet. As a teen I totally bought into it; that somehow my discomfort was beautiful and cruel in a way. It wasn't. That is bullshit; but those intrusive thoughts are easily brought to surface when your mind is already halfway there and a practical angel sings you into validating those sad thoughts.
Anyways, off the Lana tangent, I also stopped going to therapy. I'm still figuring my mind out. If I learned anything from what has been the hardest school year of my life is that I truly am my own biggest roadblock.
I have a bright future. I work really damn hard, but that's all not going to matter if I am not mentally there for myself. I'm not sure how to be there for myself yet. Outsiders love to tell me their own remedies to anxiety, I've noticed. Drink water, try this natural thing I like, make new friends, go out – and while it's nice of them to think of me, most of that advice isn't going to personally help me, but rather just give the person offering advice a better feeling about the whole thing. I'm learning that I need to learn what makes me happy. It seems crazy to some that I've forgotten what does.
I'm working on it, I promise.